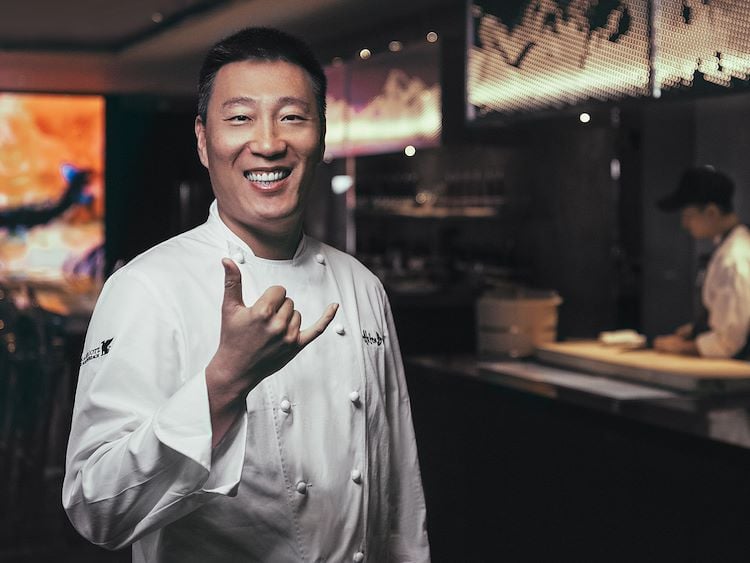 Chef Akira Back
Born in Korea, raised in Aspen, Colorado, and trained in the arts of classic Japanese cuisine, Chef Akira Back brings a sense of adventure and boundless creativity to his unique style of food preparation.
Before embarking on his journey in the kitchen, Chef Akira spent his early years as a professional snowboarder, which helped inspire his adventurous, playful brand of cooking.

Chef Akira's enticing menus reinvent the traditional playbook of restaurant dining with an innovative take on classic Japanese cuisine that combines a range of flavors, textures and unexpected ingredients with a mastery of culinary skills that bring out some of the boldest flavors in the world.